In this blog of Samsung Phone Repair Singapore we are going to answer various questions that are often asked regarding phone repairs.
How much does it cost to fix a broken phone?
When we analysed the smartphone in the market that have been launched by various brands we found that getting the screen of the phone repaired which is out of warranty can cost roughly beyond $350 to $360. By thoroughly analysing the data we found that out of all the brands that are available in the market, getting a OnePlus smartphone repaired is going to be cheapest and costs roughly around $95. As far as Samsung Phone Repair Singapore is concerned, repair of Galaxy S8 costs around $245 to $250 whereas repair of Galaxy S9+ costs around $270 to $275. In this data the repairing cost of an iPhone XS Max is the highest.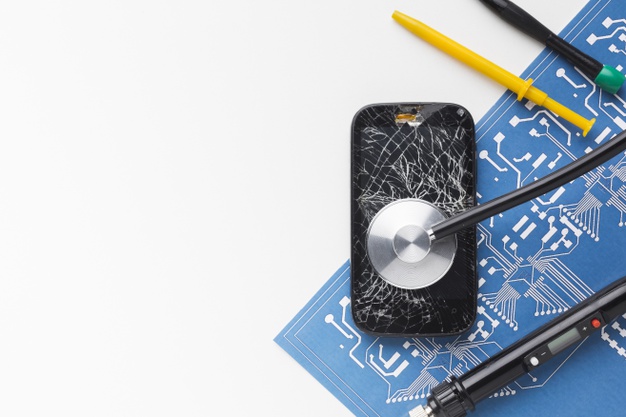 How much can a replacement of a damaged screen cost?
If you end up damaging the screen of your Smartphone then in order to get it replaced or repaired you must stick to the manufacturer's own services rather than risking your device to a third party repair shop. While going through the data of Samsung screen repair and replacement we found that a professional repair cost when the smartphone is out of warranty can cost around roughly to $260. This particular data was about the Samsung Galaxy S9 screen repair. The cost may vary depending upon the model of the Samsung smartphone that you have.
How to find a reputable repair service?
If you have been looking for a reliable third party repair shop 10 you must have realised that it is quite a task to find a reputable repair service. When you take the decision to get your device fixed by a third-party repair service then it is very essential to be very sure of the reputation of the technical team that will handle your device. Keeping a few tips in terms in your mind while finding a reliable service centre for your device can help you get a good result. Once you have decided to get your device fixed by third party repair service then the first thing that you have to take a decision upon is whether you want to hit the High Street or you want to use the mail in service. Where the former is the most convenient method but can prove to be costly depending upon where you go for the service on the other hand the latter is easier to arrange online but in that care you can be kept waiting for reap in order to get your device returned. Sounds risky right!
Therefore whenever you are picking a company in order to handle your smartphone you need to remember the following steps:-
Do a thorough research: Free check the customer reviews that are given about the services of the third-party repair you are considering in order to make sure that your device will be in reliable hands.
Be prepared to be kept waiting: in case you are using the mail in repair service then you need to ask beforehand only from the company, how long will it take to get the phone repaired and you will also need to take temporary backup of your phone while you wait for your device to arrive.
Check the software: Increase your device is suffering from a poor battery life then those features can be improved by downloading the latest software update for the smartphone. before taking a form decision you can check this particular if that has an effect on the device or not.
Should you repair a broken smartphone yourself?
If your device has got majorly damaged, is also out of warranty and you are also on a tight budget then buying a replacement refurbished smartphone can also be considered as an option. Smartphones that are refurbished officially by the manufacturer or the retailer generally come with a warranty of about 1 year with which you may find yourself in a better position than you were with your existing smartphone. There are platforms where people can buy second hand Smartphones from individuals on site like eBay. where you can also beg yourself a real bargain.
In our blog Samsung Phone Repair Singapore, all the answers and data that we have provided are based on our research and may vary depending upon various conditions, hence you can contact us for more information.