If you have been looking out for the best desktop gaming computers in 2020 then by now you must have understood that it is like finding a needle out of the chaos. In order to find that one suitable machine for yourself you have to go through a lot of other systems and carefully examine their configurations and judge whether they are suitable for you or not. In order to simplify things a bit for you we have prepared a list of best gaming desktops for this year out of which you will definitely be able to pick the best machine for yourself. So let's get started!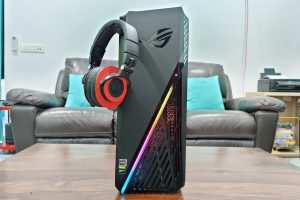 ASUS ROG GA15 – This is an extremely wonderful machine which belongs to the Asus Rog series. Before jumping into the details, let's talk about the overview of the entire machine about which we can see that it is a fun device to work with at an office which can seamlessly turn into a monster. This powerful device comes with three variants of the processors which are Ryzen 5 3600X / 7 3700X / 3800X. It consists of a graphic card of Nvidia GeForce GTX 1650 to RTX 2080 which promises after graphics in your gaming experience. It supports a range of RAM which is from 8GB to 32GB DDR4-2666 and has a flash storage of 512GB SSD + 2TB HDD.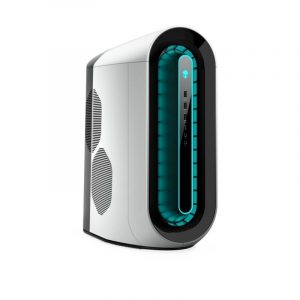 Alienware Aurora R11 – Another powerful mention in our list of best desktop gaming computers in 2020 is the Alienware Aurora R11. Its configurations include 10th-gen Intel processors which are Intel Core i5 10400F – i9 10900, some builds of the desktop also have a liquid-cooled graphics card whose presence depends on which price does the machine belong to. The system promises seamless graphics for all the gaming experience which is supported by the Nvidia GTX 1650 – RTX 2080 Super. Apart from all these powerful specs it also has a RAM that ranges from 8GB – 32GB and a flash storage of Up to 2TB SSD + 2TB HDD.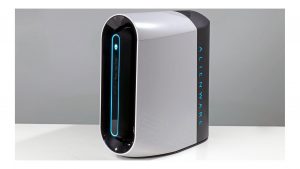 Alienware Aurora Ryzen R10 – Next in our list is another product from the Alienware Aurora series. This powerhouse consists of some powerful specifications which include a third-gen AMD Ryzen processor which is an AMD Ryzen 9 3950X unlike any other regular Intel processor, a graphic card of Nvidia RTX 2080 Ti, a RAM of up to 64GB DDR4 and a flash storage of up to 2TB M.2 SSD & 2TB HDD. The system is capable of running any game at 60fps+. Customers can also avail a lot of component customisation before they buy the product. Overall it can be considered a quality and a premium Reyzen system.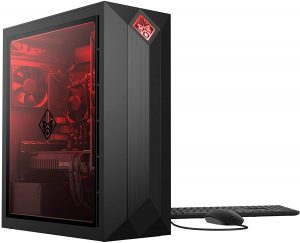 HP Omen Obelisk – The HP Obelisk can be considered as the best gaming desktop for high end gaming performance. The absolutely sleek design and hard angles of the HP rig actually mirror the object it has been named after. It can be described as a dense black cube of potential which is capable of unleashing the most beautiful and intense games of this generation. The device consists of Intel Core i5-8400 to Core i9-9900 range of processors, graphic card of Nvidia GeForce GTX 1060 to RTX 2080, a RAM of 8GB to 32GB DDR4-2666 and a flash storage of Up to 1TB NVMe SSD + 3TB. Overall it can be considered as the performance powerhouse.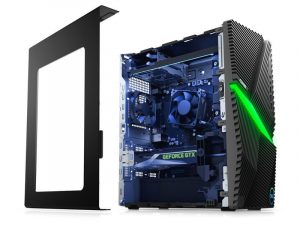 Dell G5 Gaming Desktop – About this particular product it can be said that if you are looking for a gaming desktop but also have a budget to take care of then this is the most suitable product in our list. It is amazingly affordable, has a compact form, comprises machines that belong to entry – mid level price range and finally it comes from a reliable manufacturing brand. Some of the configuration in this system include 9th Gen Intel Core i3 10-series – i7 10-series of processors, a graphic card of NVIDIA GeForce GTX 1650 – RTX 2070 Super, a RAM of 8GB to 64GB and finally a flash storage of 128GB SSD – 1TB SSD and/or 1TB HDD. In the flash storage the customers can avail any option they find suitable.
With this we have reached the end of our list of best desktop gaming computers in 2020. We hope to have provided our readers with a fair option which benefits their search of best gaming desktops.