Refurbished laptops in spite of being great deals in itself are quite underrated when compared to new ones but it's a lesser-known fact that refurbished products are a great option to buy if bought from the right place. If you are tired of searching the internet in order to find the best gaming laptops and those too refurbished ones then you need not worry as we are going to provide you with some of the 5 best-refurbished gaming laptops options. So let's right away dig into the list.
1. Alienware m17 R3: This laptop is powered with the processor of Intel's new 10th Gen H-Series processor. It comes with a RAM of 32GB and flashes storage capacity of around 2 1TB SSDs. It has a graphics card from Nvidia Super GPU. It is an extremely powerful device with a slight elegance accompanied. All and all we can say that it is the lightest desktop replacements currently available in the market. Supporting the pictures of the device it gets a 4K display. Another interesting feature that you will be getting in this device is the Tobii eye tracker That will enhance the gaming and productivity exposure of the users. That makes it definitely a good buy in refurbished gaming laptops.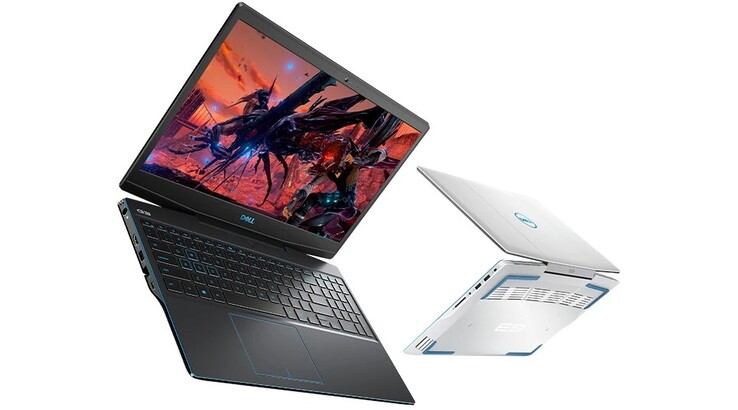 2. Dell G3 15: Even though it is one of the cheapest gaming laptop starts is available in the market it has the power of 9th Gen Core i5 CPU and GTX 1650 GPU backed by the full power of the Alienware Command Center. Its RAM is 16GB and Flash Storage is 512GB SSD. All these features are available in this device in combination with great battery life, plenty of ports, and increased comfort, this machine proves to be a great gaming device for all the gamers out there.
3. Asus ROG Zephyrus G14: This laptop is powered by AMD Ryzen 9 processor. It has 16GB RAM and 1TB SSD. It has a Graphics Card of Nvidia RTX 2060 Max-Q. To our surprise, we discovered that this amazing gaming device delivers a battery life better than a traditional notebook. The AMD makes it a wonderful catch in the battle of new-age gaming devices. The battery life is actually the showstopper in the specs of this device. When the battery life was tested the device lasted up to 11 hours which can be said to be the longest ever. It is a fairly good option in refurbished gaming laptops.
4. Lenovo Legion Y545 This laptop is embedded with an Intel Core i7-9750H processor. It has 16GB RAM and 128GB SSD of flash storage. It is embedded with the Nvidia GTX 1660 Ti Graphics Card. It has a Display of 15.6 inches with a supporting resolution of 1080p. It is an entry-level laptop but actually delivers its customers more than it promises. This device consists of an industrial design that is clean and attractive and in addition to that, it has a nice contrast to many of the flasher-looking counterparts.
5. Asus Zephyrus Duo 15: Another source product in a list of 5 best gaming laptops. It has an impressive and overclockable Intel Core i9-10980HK processor. It has RAM of 32GB  and a Flash Storage of Dual 1TB PCIe SSDs. It has a fairly powerful graphics card of Nvidia RTX 2080 Super GPU. It has a 15.6-inch in addition to the dual 4K displays. Another interesting factor that you will find in this device is its AAS cooling system which makes it an extremely beasty machine that has been absolutely designed for gaming. This innovative cooling system has been modified further in order to allow the secondary screen to raise and also make it easier for the Gamers to keep a check and track of all the actions they are going to perform in the game. With all these features embedded in the device which can call it the future of gaming laptops.
Some other things that are worth knowing about the refurbished gaming laptops when you buy these laptops from Laptop Factory Outlet are that they are provided by express delivery within 36 hours of receiving the order. Other things that are ensured with your deal here is that you are sure to get the minimum price for your product with an option of exchanging within 14 days.